Professional J-to-E Visualmedia Translation Course: Acquire the skills needed for a diversifying translation market
In this course, you'll participate in discussion-driven lessons led by instructors who are top professionals in various genres of visualmedia. You'll apply the skills you acquired in the Comprehensive Course to tackle weekly assignments designed to simulate real translation jobs and train you to work at the professional level. This six-month course includes twenty-one 140-minute lessons and a free personal consultation.
● Course Purpose
☆Curriculum designed to train professional translators
Like the Comprehensive Course, classes meet once a week and last 140 minutes. Nearly all lessons are taught in English. Our instructors are professionals working at the top in their fields. They will provide guidance and feedback while teaching you the skills and know-how necessary to translate in their respective genres. Assignments that simulate actual translation jobs are incorporated into the curriculum, giving you the opportunity to acquire the practical skills required to translate at the professional level.
☆Course materials reflecting actual needs of the J-to-E translation market
Our curriculum is based on actual translation orders received at JVTA's translation agency, Media Translation Center (MTC). We select materials and genres that accurately reflect current market trends to prepare you to start working immediately as a professional after the course. The course will cover everything from subtitling and voice-over to manga, websites, corporate videos, and more.
● Course Name
Professional Japanese-to-English Visualmedia Translation Course
● Time and Day
Wednesday nights

19:00 – 21:20

Saturday afternoons



16:30 – 18:50
● Course Length
21 classes over 6 months
● Start of Term
Spring 2016 term: April 2016 – September 2016
Autumn 2016 term: October 2016 - March 2017
● Course Fees
Course
Payment
Method
Entrance
Fee
Tuition
Actual Cost
Total

Professional
Course

(All 21 classes)

Single
Payment
¥210,600
¥16,200
-
¥226,800
Payment in
Installments
¥210,600
¥16,200
¥7,560
¥234,360
-All prices listed include taxes-
※ Registration fees are waived for current and past JVTA students.
※ We have an Advance Cancellation Policy if a student wishes to cancel their enrollment. Registration fees and tuition (minus bank transfer fees) will be fully refunded if we are notified by the student two weeks or more before the course begins. Please note that when there are less than two weeks before the course begins, students will be confirmed as having enrolled in the course and cancellations and refunds cannot be made. We can, however, transfer the student's tuition fees to the following term.
※ Application forms are valid for one week. Please pay tuition within one week of submitting the application form.
※ Please be sure to inform us if there will be any delays in payment. If we do not hear from you, the application will be voided.
● Instructor Profiles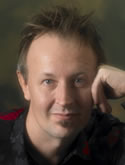 ★Christian Storms
After 21 years, Japan is Christian's home. He has subtitled over 50 Japanese films and was script translator/on-set interpreter for Miike Takashi's Imprint and Sukiyaki Western Django. He has been a translator/dubbing director for over 70 commercials, games and documentaries, translation supervisor (字幕監修) on Hollywood films like Shrek as well as three seasons of the Japanese dubbed version of South Park.
As a trained actor appearing in Japanese films, he often works as a dialogue coach training top name Japanese actors like Asano Tadanobu (Thor directed by Kenneth Branagh – shot for five months in LA), the entire cast of Sukiyaki Western Django and Mitani Kouki's musical Talk Like Singing.
As a producer, his company Local 81 has helped create over 50 hours of TV documentaries shot in Japan. As a field producer for The Amazing Race Asia, he shot in 10 Asian countries in 22 days. He was a FIFA World Cup field producer embedded with the Japanese national team.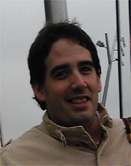 ★David Nist
A translator and writer, David Nist first came to Japan in 1998 to study at Minnesota State University Akita. In 2002, he joined Cinevoice, a film production company, where he assisted in feature film productions including The Last Samurai and Fireflies: River of Light (Hotaru no Hoshi), in addition to subtitling, writing, and translating press materials for a variety of media content. David has broadened his writing and translation into information and technology for computer hardware and finite element electromagnetic analysis software. Currently a full-time translator/writer, he remains involved in the development and production of short/feature films.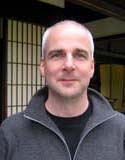 ★Jonathan M Hall
Born in New Jersey, USA. A professor at Pomona College, a nationally prestigious liberal arts college situated in the Los Angeles area, Jonathan M. Hall researches, curates, and promotes Asian cinema, especially from Japan, China, and Southeast Asia. Having lived in Japan for more than a decade, Jonathan has worked in a number of Japan film contexts, including subtitling, interpreting, creation of press materials, and the promotion of Japanese film overseas. He has also worked as a producer for foreign documentaries about Japan. Jonathan previously has taught at UC Berkeley and University of Chicago. His co-curated JPEX: Japanese Experimental Film & Video, 1955-now toured seven North American cities in 2004 and 2005. Jonathan continues to work between Asia and North America and is a passionate promoter of Japanese film in a trans-Pacific context. He teaches at both the Tokyo and LA branches of JVTA.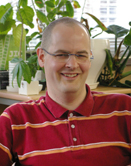 ★Aaron Dodson
Aaron Dodson is a native of Colorado who came to Tokyo in 2002. He studied Japanese for a year before entering Teikyo University and graduating with a BA in sociology. He then taught English for a number of years while translating on the side. He currently translates full time and his past works include a wide variety of projects, from games and films to websites and novels. The skills that have served him best are adaptability, a constant desire to learn, and confidence under pressure.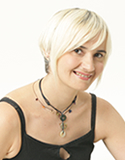 ★Simona Stanzani Pini
As a specialist in Japanese anime and manga culture, Simona Stanzani Pini has translated Japanese manga such as Ghost in the Shell and Nana into Italian and has acted as a supervisor of the overseas edition of several anime, feature films and TV series and all aspects of DVD planning and production. She is currently a freelance translator/writer in Japan. Her other activities involve contributing articles, interviews, videos and reviews about Japanese comics and animation to various media.

★Mieko Nakajima
After spending most of her teenage years in Texas, Mieko Nakajima came back to Japan and went to Keio University, majoring in linguistics. After graduating, she studied simultaneous interpreting, and while working for an American firm, she translated articles for "Premiere" and "Cinefex" on the side, which led to her decision to become a full-time translator. Having always had an interest in visualmedia translation, she attended classes at JVTA in 2007. She is currently working on translating books and literature from Japanese to English and vice versa, as well as to creating subtitles and voice-over for films, television programs, corporate videos, and teaching material for universities.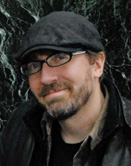 ★Norman England
After moving to Japan from New York City in 1993, Norman began his film career as a reporter on the set of Gamera 3, the giant monster film. As the Japan correspondent for Fangoria, the world's premiere horror cinema magazine, he has covered dozens of Japanese horror and monster films, such as the Godzilla, Ju-on and Death Note series. Norman creates subtitles for a number of established directors and studios in Japan, and has subtitled many titles in Nikkatsu's popular Sushi Typhoon series. Involved in film production, he works as a director, scriptwriter, set photographer, and creates catchphrases for movie posters, his favorite job of all. Norman is also a staff writer at Eiga Hiho magazine where he pens a monthly column detailing his experiences with genre cinema in New York's legendary Grindhouse Theaters back in the 1980s.
● Course Supervisors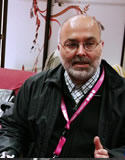 ★Roland Domenig
Roland Domenig is a professor at Meiji Gakuen University, as well as a former associate professor of East Asian studies at University of Vienna with a specialty in the history of Japanese film. He has performed internationally as a curator and programmer of film festivals. He also has a wealth of experience as a visualmedia translator, including working on the German subtitles for Hayao Miyazaki's Princess Mononoke for the Berlin Film Festival. He is currently researching Japanese screen practice from 1800-1920. In 2010 he held a special seminar at JVTA.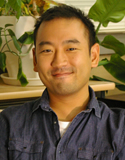 ★Taro Goto
Trained under famed translator Linda Hoaglund, Taro Goto has subtitled over 50 Japanese feature films, including Hula Girls (dir. Lee Sang-il), The Blood of Rebirth (dir. Toshiaki Toyoda), Symbol (dir. Hitoshi Matsumoto), Beck (dir. Yukihiko Tsutsumi), Villain (dir. Lee Sang-il), and The Lady Shogun and Her Men (dir. Fuminori Kaneko). He has served as interpreter for Hirokazu Kore-eda, Kiyoshi Kurosawa, Shunji Iwai, Yojiro Takita, Kazuo Hara, Christopher Doyle, and many others. He is the co-producer of the Emmy-Award-winning HBO documentary White Light/Black Rain (dir. Steven Okazaki) as well as line producer for The Princess of Nebraska (dir. Wayne Wang) and Fruit Fly (dir. H.P. Mendoza). Most recently, he served as the English supervisor for Shunji Iwai's upcoming feature Vampire.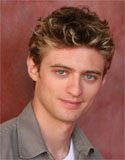 ★Crispin Freeman
Born in Chicago, Crispin Freeman is currently working as a voice actor, dubbing director, scriptwriter, anime scholar and lecturer. He has provided the voices of a wide cast of characters including Alucard from Hellsing, Togusa from the Ghost in the Shell series, Kyon from The Melancholy of Haruhi Suzumiya, Itachi Uchiha and Ebisu from Naruto, Turnip from Howl's Moving Castle, and more. A star in his own right in the anime industry, he has fans across the United States. In addition to this, he worked on the scripts for the English version of Pokémon. He has been an instructor at JVTA's LA branch since 2008.